Quinn Adkins uses cornmeal + blackberries + Texas Pete Honey Mustard Sauce in a polenta cake, or as a signature crouton for salads or soups
Beverage specialists at Monin have tapped into two major trends that hold big opportunity in the dynamic universe of modern cocktails
Wake up to a dozen on-trend breakfast ideas, from grits to Shakshuka, from savory bowls to smoothie bowls, from Chilaquiles to French Toast
This Grilled Pineapple and Jalapeño Raita taps into a growing opportunity with Indian cuisine, and turns it into a global mash-up.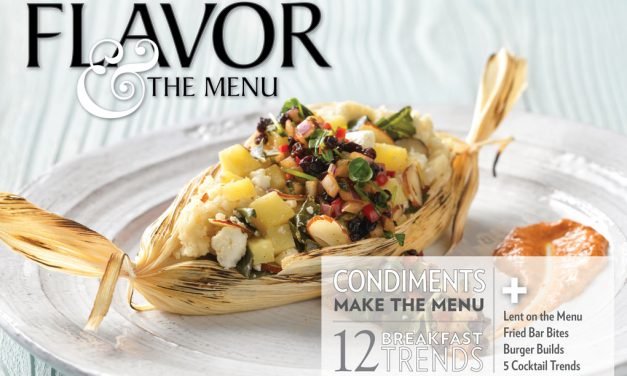 Welcome to the November-December 2017 issue from Publisher/Editor-in-Chief Cathy Nash Holley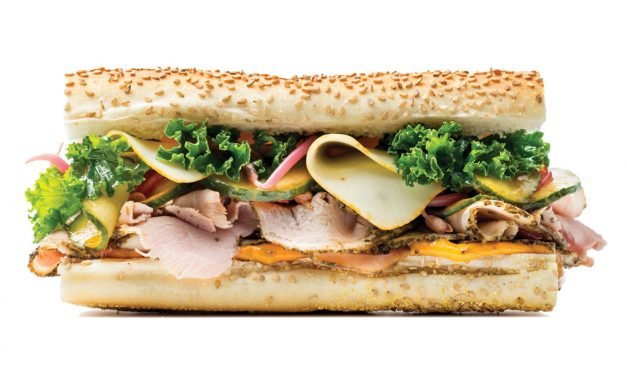 Condiments offer comforting familiarity with the potential to carry huge flavor impact. Pesto mayo, though, is not enough. We even need to peer around the corner beyond Sriracha-spiked ketchup. What's next? What's the secret sauce in craveability?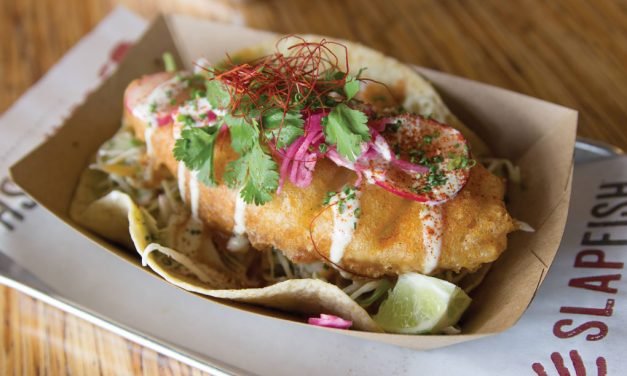 Lent brings big opportunity for boosting business while tapping into modern seafood strategies

Commodity boards harness the momentum of the bowl trend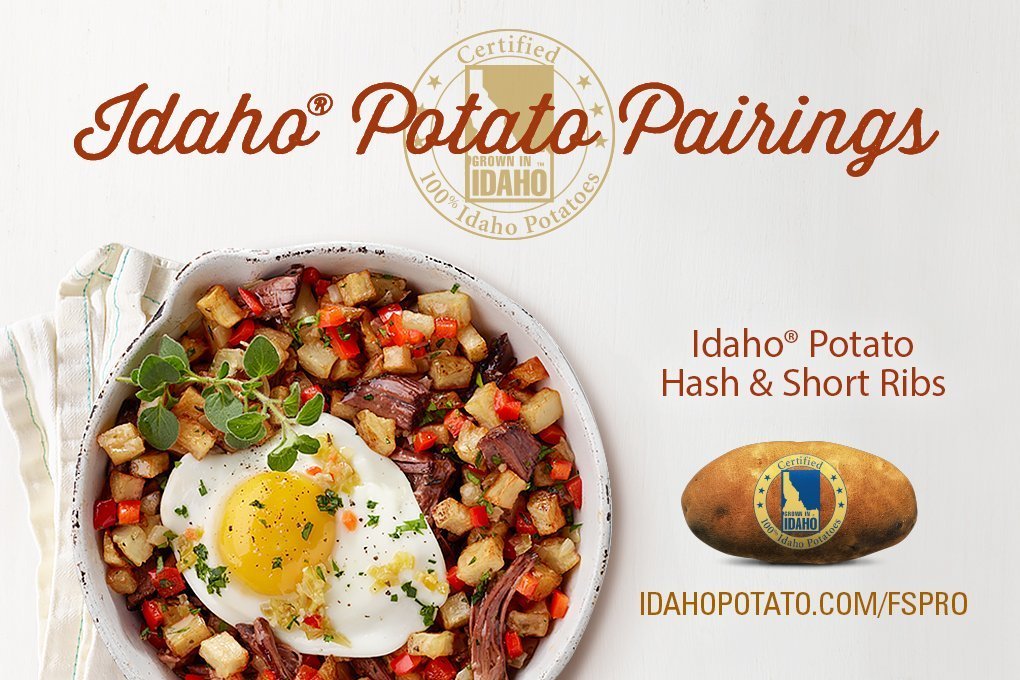 A hearty hash made with cubed Idaho® Potatoes, braised short ribs and eggs. A delicious dish that will really stick to your customers' ribs.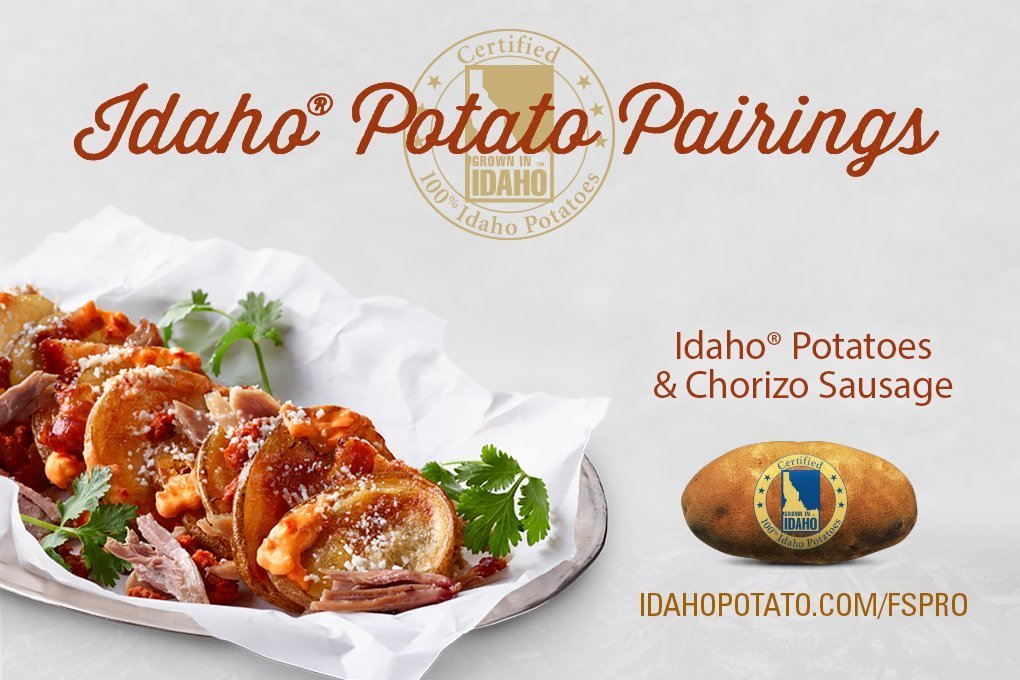 Pig out on these golden fried Idaho® Potatoes topped with mouthwatering carnitas, chorizo and bacon. Makes for a delicious starter dish or sharable plate.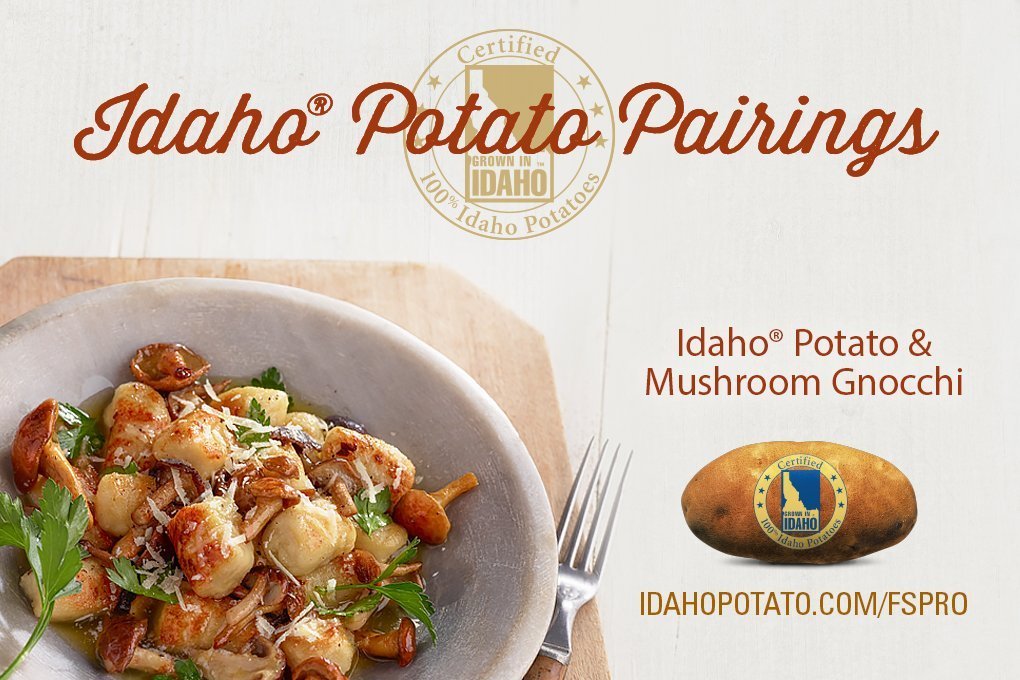 Hand-made Idaho® Potato dough is formed, boiled and browned with a savory wild mushroom melange.
LATEST TWEETS
Tonkatsu that nails craveability with insanely crispy breading & deeply satisfying bbq and Kewpie sauce. Sliced for… t.co/Xu1x6DmKvH
Saxon & Parole presents a dramatic pork feast, holding a last kiss of smoke under a glass dome. #PorkCrawl t.co/34fGM55uyQ
Show

Media